We've Moved!
Hi, everyone! If you don't know already, we've moved. Come check out our new location in Mokena and don't forget to update our contact info on your phone as our phone number has changed too. Here's the new information:
708-478-8144
19410 S. LaGrange Rd.
Mokena, IL 60448
Custom Leather Accessories
Since 1996 Ramon's Leatherworks has been producing premium hand-crafted, artisan quality leather motorcycle saddlebags, pouches and accessories.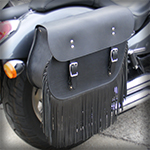 Ramon's specialty is custom crafting leather saddlebags, tool pouches, and tank bags. Ramon's attention to detail makes these custom bags the finest crafted motorcycle saddlebags and pouches you've ever owned.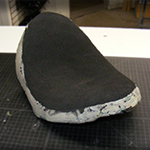 If anything on your bike wears out it's going to be the seat. This simple fix can have your bike looking new again in no time.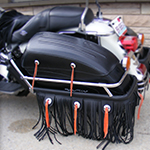 Ramon can add fringe to any of your leather motorcycle accessories. He also crafts custom hand grip fringe, floor board fringe and bag fringe.
Heritage Bag Reinforcement
Heritage Soft-tail bags tend to sag and wear over time. Ramon has solved this problem by reinforcing the bags with custom made leather supports.
Patch Application
Have patches but don't trust yourself to apply them? Ramon can apply patches to your cut, leather or denim jackets or even to your bike's bags.
Custom Jobs
If you're in need of some custom work, maybe a unique one-off fabrication to make your bike stand out, give us a call or send an email with the form below. We'll see what we can do for you.
Shoe Repair
Let's face it, boots and shoes are expensive and breaking in a new pair is rarely fun. Fixing those worn boots or shoes is more affordable than replacing them. Let Ramon save you from purchasing a new expensive pair.
What our customers have to say…
Great place. Never had an issue with their service in the past 5 plus years. Have taken them items for correction that I had someone else work on.
Larry Carrera
If you are looking for excellent hand-made saddlebags or need new soles on your boots, Ray's the best. His shop also carries American made buckskin gloves, from fingerless to gauntlet, really good stuff. Wherever you're coming from, it's worth the drive; check it out.
John Schwider
The best around!!!! Get what you pay for that's for sure!!
Michael Aprile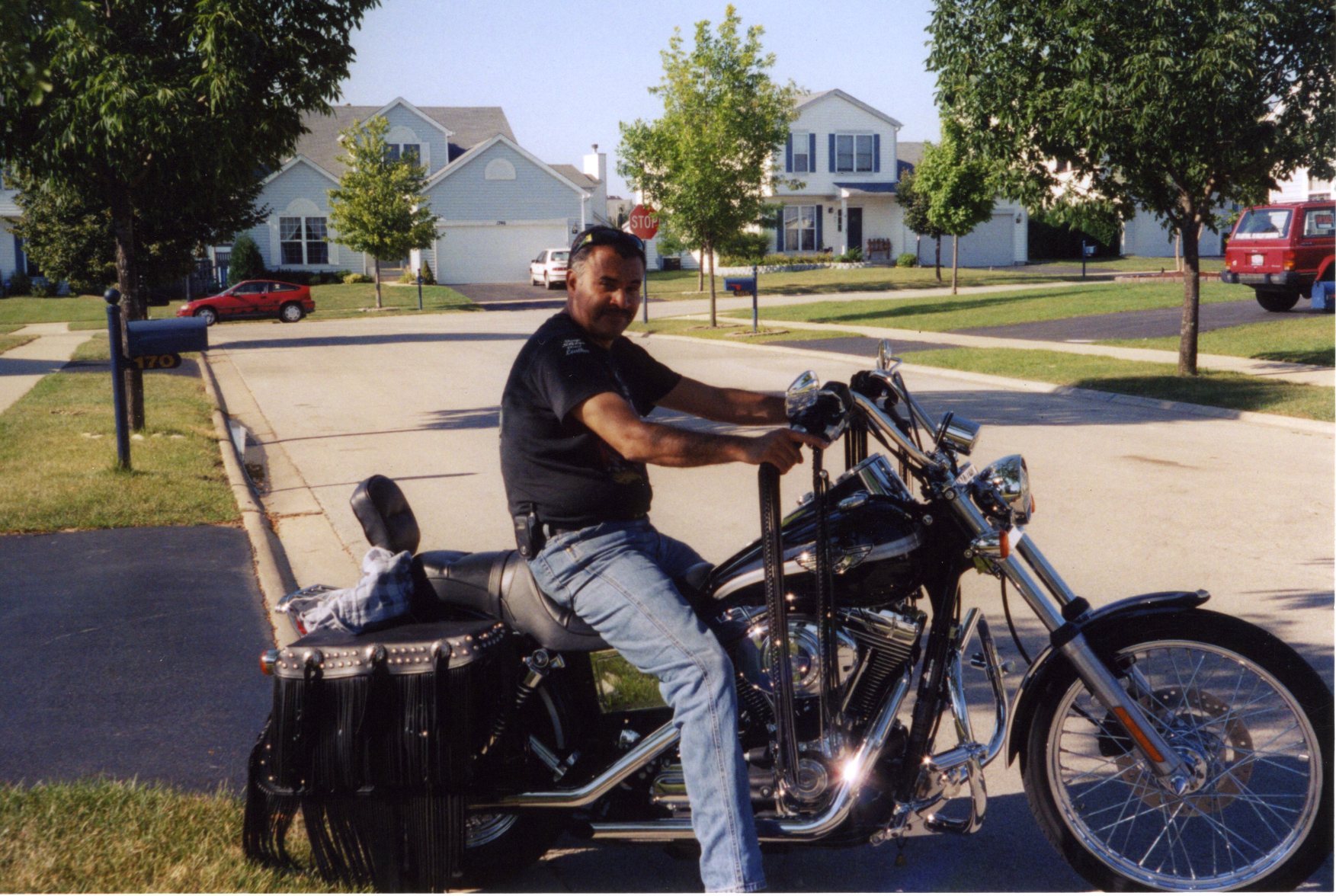 About Ramon
Owner/Craftsman
Ramon, born in Mexico, has been working with leather since his father began to teach him at the age of 5. Repairing shoes from the time he came to America at the age of 15, Ramon has honed his craft and channeled his love of Harley motorcycles into a thriving, custom leather business.
Although he also sells pre-made items like leather biker chaps, vests, and bags his specialty is custom made saddlebags. Staple motorcycle adornments like fringe, mud flaps, and tool bags round out his menu of hand made leather accessories.
Since 1996, Ramon's Leatherworks has been offering custom leather motorcycle saddlebags, pouches and accessories. Located in Mokena, Illinois, Ramon's Leatherworks is the place to custom order your motorcycle accessories.
Ramon's Leatherworks
708-923-9014
6611 W 111th St.
Worth, IL 60482
Location
708-478-8144
19410 S. LaGrange Rd.
Mokena, IL 60448
Hours
Mon – Fri 9-7
Saturday 9-3
Sunday Closed
Location
708-478-8144
19410 S. LaGrange Rd.
Mokena, IL 60448
Hours
Mon – Fri 9-7
Saturday 9-3
Sunday Closed